LAMDA lessons
Posted on 2nd November 2020.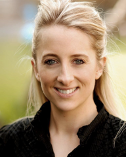 Do you dream of going to Drama school?
Would you like to do LAMDA?
Drama school preparation and advice with 100% success rate.
Full LAMDA lessons and exam entry with 100% success rate.
Audition technique and Drama lessons covering all disciplines from Shakespeare to mime.
CT Life Coaching is delighted to announce we are now offering LAMDA lessons online and in-person, delivered by a professional actor. Claudia grew up dancing and acting in the UK. After her A-levels she gained a scholarship at Italia Conti, London completing her dance diploma. She then went on to London Arts Education School where she completed an acting course and subsequently went on to Guildford school of acting to train as an actress and completed her Acting degree.
Claudia worked professionally as an actress for 10 years in theatre, TV, adverts, films, radio. Whilst working as an actress she didn't want to miss out on her love of teaching so set up a dance and drama school which ran successfully for many years including all ages in Dance, Drama, LAMDA and Musical Theatre. Along with this she has directed plays, choreographed shows and been completely submerged in the industry. She has worked as a teacher for 12 years and loves working with children and adults alike. She landed in Tortola, British Virgin Islands where she set up an Arts company that included teaching Drama, dance, art, creating major events and theatre on the island.
Claudia is now settled back in the UK, teaching LAMDA for Exams, audition techniques for Drama school entries and agencies/shows. She would be delighted to teach you and or your child and looks forward to chatting to discuss your particular requirements. Lessons are 30 minutes or one hour. She is based in Dorset and will be offering LAMDA lessons online and in person (location dependent).
Please call or email to discuss your individual requirements.
Claudia: 07792 767432    or   [email protected]